Employer heading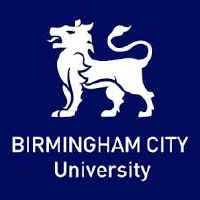 Address

Birmingham City University
City North Campus
Perry Barr
Birmingham
B42 2SU

Telephone number

0121 331 5000

Website
With around 24,000 students from 80 countries, Birmingham City University is a large, diverse and increasingly popular place to study. We put students at the heart of everything we do, giving them the best opportunities for future success.
The University has an enviable reputation for providing quality, student-focused education in a professional and friendly environment.
Our superb courses, state-of-the-art facilities, first-rate staff, and focus on practical skills and professional relevance is producing some of the country's most employable graduates.
We put £270 million into the regional economy and support thousands of jobs in the area. We're investing £260 million in our estate, including a major expansion of our city centre campus at Eastside, providing students with an enviable range of facilities. The Complete University Guide ranked us as a top 30 UK university for spending on facilities in 2015.
Our staff and student community is defined by our core values, which outline who we are as a University and how we will work with each other. Our core values are Excellence, People focused, Partnership working and Fairness and integrity.
Birmingham City University is one of the largest universities in the UK, providing over 500 courses to more than 25,000 students from six faculties and eight campuses.

History

Our roots stretch back to 1843 with the founding of the Polytechnic Institute and the Birmingham School of Design. Over the next hundred years Schools of Jewellery, Music, Commerce, Art, Education, Architecture, Physical Education and Technology were established in and around the city. In 1971 those Schools joined to form the new City of Birmingham Polytechnic, which in 1989 was established as an independent corporation with exempt charitable status. University status was conferred in 1992, and we became known as the University of Central England. In 2007 we changed our name to Birmingham City University.
Birmingham City University presently has no vacancies listed in our database.