Employer heading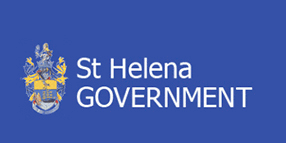 Address

St. Helena Government UK Representative
16 Old Queen Street
London
SW1H 9HP
A self-governing overseas territory of the United Kingdom, St Helena is an island of 47 square miles in the South Atlantic. With Cape Town in South Africa some 1,700 miles distant, the Islanders enjoy a unique lifestyle in truly beautifully unspoilt, friendly and peaceful surroundings.
St. Helena has a rich and colourful history. It was first discovered by the Portuguese in 1502, and was subsequently annexed by the Dutch although it was the East India Company who founded the first official settlement on the island in 1659. Some aggressive tactics by both the British and the Dutch ensued before the East India Company brought the Island under Royal Charter and the island eventually came under the direct government of the Crown in 1834.
There are just over 4,000 people living on St. Helena Island, all of whom are UK citizens, known as "Saints". Saints are of mixed origin, descended from settlers from Britain sent out by the East India Company and from employees or slaves from the East Indies and Madagascar, as well as a number of Chinese and Africans. The language of the Island has always been English.
St Helena Government presently has no vacancies listed in our database.