Employer heading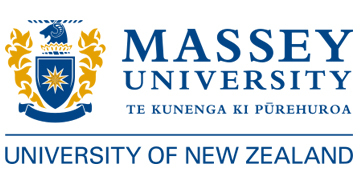 Address

Website
About Massey
Massey is New Zealand's defining university. We are known for our groundbreaking research; our distinctive mix of campus-based, distance and international teaching; and our commitment to innovation.
With a proud 80-year tradition of academic excellence, we are now looking forward to our future as a leading university - full of pioneers whose work is constantly shifting the boundaries of tertiary education.
Massey is committed to taking responsibility for finding solutions to some of the world's most difficult problems by drawing together our expertise and research, and making it available to decision makers.
Massey University was ranked as the most attractive employer brand in New Zealand in the education category at the 2013 and 2014 Randstad Awards.
Massey Culture
At Massey we embrace diversity, talent and performance, and provide our employees with an extensive range of opportunities to develop intellectually, professionally and personally. Our employees are passionate ambassadors for Massey and we ensure that they are well supported to do this.
Our people are instrumental in working collaboratively and creatively to help us to achieve our strategic priorities. That's why we look for the best and brightest individuals to join our team. We are committed to our staff and we offer them a wealth of opportunities for a rewarding career - not just a job. We currently employ over 3,500 people, both full and part-time, at our three main campuses in Albany, Palmerston North and Wellington.
Massey History
Massey officially opened on 20 March 1928 to cater to growing demand for an agricultural college in the North Island of New Zealand. It was named after former Prime Minister William Ferguson Massey, who was an early supporter of the university. By the end of the first year Massey had 85 enrolled students. Massey's first woman student graduated in 1941, and the first woman academic staff member was appointed in 1945.
Following World War II Massey continued its steady growth and began to offer a range of other academic programmes. In the 1990s Massey expanded from Palmerston North, to campuses in Albany and Wellington too. With the development of an innovative distance learning programme, Massey now has over 35,000 internal and extramural students around New Zealand and the world.
Massey University presently has no vacancies listed in our database.