Employer heading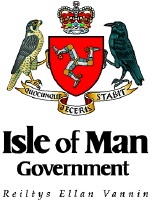 Address

Illiam Dhone House
2 Circular Road
Douglas
IM1 1AG

Website
The Isle of Man Public Service is made up of eight departments and various boards and offices who all report to the Council of Ministers.
The total number of public service workers is around 9,000 people, roughly 10% of the population or 23% of the working population, all working together for the Isle of Man. 
We are responsible for:
health
education
social care
social security
We develop and maintain the Island's Infrastructure such as:
roads
water
buses
heritage railway
We support and develop the Island's economy through:
business development
tourism
innovation
We keep the Island safe by:
policing our streets
running our prison and fire service
protecting and promoting the Island's environment which was recently the first whole island to be declared a UNISCO biosphere
By coming to work with us at this exciting and challenging time you can help us to develop the Isle of Man for the people living here now and for the future.
List jobs with Isle of Man Government in Nursing and Midwifery, Allied Health Professions or all sectors