Teitl cyflogwr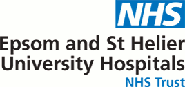 Sister/Charge Nurse - Emergency Department - St Helier Hospital
Band 6
Trosolwg o'r swydd
Junior  Sister/Charge Nurse Band 6 – Emergency Department
St Helier Hospital base site
Epsom & St. Helier University Hospitals NHS Trust is rated as Good by the CQC and we'd welcome applications from individuals committed to being part of the team to maintain and build on this.
Can you help St Helier Hospital to deliver the best quality and safest care to our local community? If you enjoy working in a busy demanding environment and are able to work on your own initiative, then this may be the job for you.
We are currently recruiting dedicated and enthusiastic nurses for the Band 6 Sister/Charge Nurse role. We are looking for motivated, innovative nurses with strong clinical knowledge & skills, excellent communication skills who are able to demonstrate suitability and experience for the position. You will need to be flexible, enthusiastic and passionate about emergency care and you need to be committed to improving service delivery.
Prif ddyletswyddau'r swydd
This is an exciting opportunity to join our dynamic team within the Emergency Department at St Helier Hospital. We are a friendly team and always thrive to deliver a compassionate high quality standard of care. Our top priority is the safety of our patients and their best possible care, and being part of a close-knit, hardworking and supportive team will help you settle in with us.
Our Emergency Floor houses a combination of assessment areas that will enable us to manage our Urgent and Unscheduled Care pathways effectively.  It consists of the Emergency Department, Same Day Emergency Care Unit and Urgent Treatment Centre.
There will be opportunities to rotate into all areas as you progress – to widen your skills and knowledge and also make a difference to the quality of care, patient safety and experience in a busy and challenging environment. You will be part of an upbeat dynamic team bringing energy and a strong focus on multidisciplinary teamwork in supporting our patients.
You will receive a specialty specific induction programme that is supported by a competency framework for you to complete and opportunities to further develop your nursing career through courses.
Gweithio i'n sefydliad
About the Epsom and St Helier University Hospitals NHS Trust
 Welcome to the Epsom and St Helier University Hospitals NHS Trust. We offer an extensive range of services, including cancer, pathology, surgery, and gynecology to over 490,000 people in south west London and north east Surrey. We operate two busy general hospitals, Epsom Hospital and St Helier Hospital, and run services from other locations, including Sutton Hospital. We are also part of two innovative integrated care partnerships - Sutton Health and Care and Surrey Downs Health and Care. 
St Helier Hospital is home to the South West Thames Renal and Transplantation Unit and Queen Mary's Hospital for Children, while Epsom Hospital is home to the South West London Elective Orthopaedic Centre (SWLEOC). Both Epsom and St Helier hospitals have Accident and Emergency departments (A&E) and Maternity services (Obstetrics).
With nearly 900,000 people coming to our hospitals for care and treatment every year, our almost 5,000 staff and 500 volunteers work around the clock to keep our busy hospitals running smoothly.
As teaching hospitals, we play a key role in the education and training of tomorrow's doctors, nurses and other health professionals. Both sites work in partnership with St George's Hospital and St George's Medical School in south London to deliver high quality education and research.
Swydd ddisgrifiad a phrif gyfrifoldebau manwl
To be considered for this role, you will be a registered nurse with demonstrable clinical expertise, relevant to the ED. You will also be in possession of an Emergency Nursing Course and Mentorship Course (or working towards these courses). The ATLS (observer) or ALS Provider Course would be desirable, recent acute experience in an acute setting is essential.
Applicants must be flexible in shift working patterns to include weekdays, Weekends, nights and bank holidays.
No two days are the same in unscheduled care, however, what we can promise to offer is an opportunity to develop and enhance your skills within a friendly and knowledgeable team.
Manyleb y person
Qualifications
Meini prawf hanfodol
NMC Registered Nurse
Teaching and assessing course
AUA, EP course or equivalent
Relevant post registration qualification
Meini prawf dymunol
Research
Degree in Adult Nursing or working towards
Experience
Meini prawf hanfodol
Estensive post-registration experience within the specialty (min 3 years)
Knowledge
Meini prawf hanfodol
Knowledge or current clinical and professional issues
Understanding of Clinical Audit and Clinical Governance
Meini prawf dymunol
Knowledge and understanding of change management theories
Skills
Meini prawf hanfodol
Excellent verbal, written communication skills and interpersonal skills
Triage trained
Computer literate
Willingness to develop own practice
Meini prawf dymunol
Working with excel
Level 1 or 2 Trauma qualifications
Management
Meini prawf hanfodol
Ability to work flexibly within an Emergency setting
Experience of team or shift management
Meini prawf dymunol
Experience in conducting appraisals
Personal
Meini prawf hanfodol
Committed to team working, motivated and enthusiastic
Flexible and adaptable approach
Well organised and resourceful
Meini prawf dymunol
Creative and lateral thinker
Gofynion ymgeisio
Rhaid i chi gael cofrestriad proffesiynol priodol yn y DU.
Mae'r swydd hon yn ddarostyngedig i Orchymyn Deddf Adsefydlu Troseddwyr 1974 (Eithriadau) 1975 (Diwygio) (Cymru a Lloegr) 2020 a bydd angen cyflwyno Datgeliad i'r Gwasanaeth Datgelu a Gwahardd.
Gwneud cais ar-lein nawr
Rhagor o fanylion / cyswllt ar gyfer ymweliadau anffurfiol
Enw

Miss Kamila W Kalka

Teitl y swydd

Clinical Matron

Cyfeiriad ebost

Rhif ffôn

0208296200 8272
Rhestr swyddi gyda Epsom and St Helier University Hospitals NHS Trust yn Nyrsio a bydwreigiaeth neu bob sector